Equipment
Discover the next evolution of fitness with QuickHIT, where groundbreaking technology and limitless possibilities merge to help you reach new heights in your fitness journey. Elevate your performance with the Pinnacle™, a state-of-the-art machine designed to push you beyond your boundaries and unlock your full potential. Experience the innovation of our AutoPilot software, which harnesses intelligent algorithms to tailor workouts perfectly to your needs, eliminating the need for a personal trainer. Embrace the boundless versatility of the Apex™, a dynamic piece of equipment that adapts to your unique goals and ever-changing fitness aspirations. With QuickHIT Fitness™, your extraordinary transformation is within reach – let us guide you to the summit of success.
THE APEX
Small but Mighty, State-of-the-Art Tech and Unmatched Versatility.
The Apex takes the fitness world by storm, merging the capabilities of 12+ machines into one sleek, easy-to-use powerhouse with an industry-leading TruForce of over 2500 lbs. Crafted for the ultimate personalized experience, the Apex boasts an array of handles and attachments that effortlessly connect to its cable-driven system.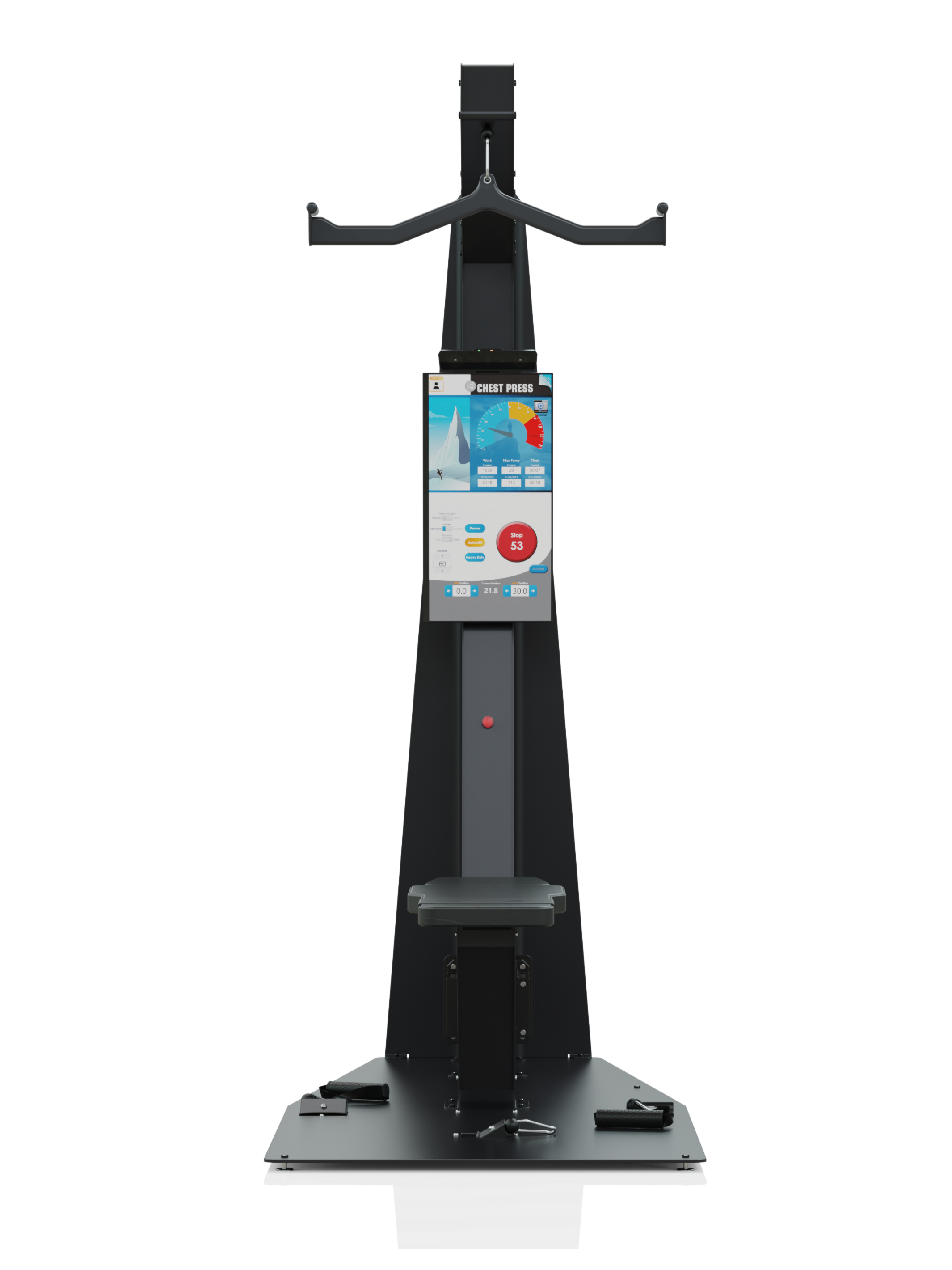 Who Benefits from the Apex?
The Apex attracts a wide variety of users, including high-performing athletes, celebrities, time-strapped professionals, and devoted parents. Its user-friendly, platform design is tailored for those who want to optimize their time and still achieve powerful, full-body workouts in only 20-40 minutes a week.
Hundreds of Exercises
Both the Apex and Pinnacle are capable of providing hundreds of exercises at your fingertips, making the possibilities for your fitness journey truly limitless. Our cutting-edge, proprietary AutoPilot AI-driven software platform ensures ease of use and elevates your workout experience to new heights.
QuickHIT is the only machine on the market with the capacity to control eccentric, concentric, and isometric movements with an impressive level of customization. Our AI data-driven research has simplified the process for you through our three proven modes: Power, QuickHIT, and Heavy Duty. Alternatively, you can opt to go Freestyle and embrace a more adventurous approach to your workout.
Power Mode utilizes a specific protocol designed to accelerate muscle activation and increase overall target muscle engagement. This method of muscle activation leads to increased burning of glycogen, which in turn triggers a powerful signal in the body to burn excess fat. This results in increased muscle fiber recruitment and improved muscle development.  Power Mode also provides an increased cardiovascular benefit as it helps to improve cardiovascular fitness and endurance by promoting an increase in the heart rate and oxygen uptake during the workout.
QuickHIT Mode, developed through extensive research and testing, effectively combines muscle building and fat burning by utilizing a slow eccentric and fast concentric approach. This approach capitalizes on the scientific discovery that muscles are stronger during the eccentric phase of a movement, allowing for safe heavy lifting and improved strength, flexibility, and athletic performance.
Heavy Duty Mode is designed to enable the use of heavier weights, allowing for faster strength gains by increasing the time under tension. This increased time under tension results in greater muscle strain throughout the set, promoting an increased metabolic response which is known to stimulate muscle hypertrophy (muscle growth). This mode is effective in increasing muscle mass and strength by subjecting the muscle fibers to a greater degree of mechanical tension for a longer duration.
Truly Quantify your results
No More Wondering, "Am I Making Progress?"
The QuickHIT AutoPilot software revolutionizes resistance training, granting you the power to track and measure your achievements like never before.
Monitor your total force output, mechanical tension, max force output (concentric and eccentric), range of motion, intensity, exercise duration, fatigue, and various other performance indicators all from one comprehensive dashboard.  Never miss a beat with your data, available at all times via our cutting-edge app, empowering you to monitor your progress and strategize your next steps.
THE PINNACLE
The Perfect Blend of Science and Artistry
The Pinnacle has been expertly crafted to deliver an all-encompassing, supremely efficient workout for individuals across all age groups and skill levels, all while maximizing space utilization. The guided carriage ensures a seamless motion for an extensive variety of upper and lower body exercises. Bolstered by 5 supplementary cable-driven pull points, the Pinnacle delivers a truly boundless selection of exercises, all while prioritizing safety and biomechanical correctness.
Who Reaps the Rewards of the Pinnacle?
The Pinnacle's incredible versatility caters to a broad audience, from top personal trainers, gyms, physical therapists, and professional coaches to research scientists and beyond. Its adaptable design and outstanding performance make it an unbeatable choice for achieving a multitude of fitness objectives and rehabilitation targets.