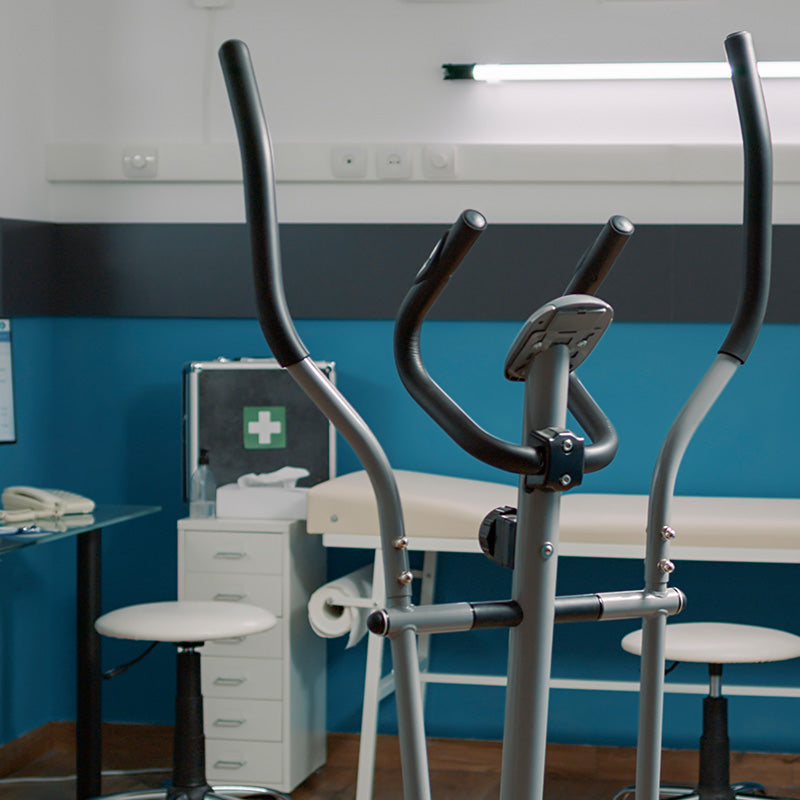 The Next Step in P.T.
At QuickHIT, we are dedicated to advancing science and innovation in rehabilitation and sports performance. With our state-of- the-art technology and scientifically-backed programs, you can provide exceptional patient care at every stage of recovery, from enhancing training protocols to facilitating faster injury healing. QuickHIT has engineered and constructed the most versatile medical-grade motor-driven equipment, capable of executing hundreds of exercises in both closed and open kinetic chain movements, offering a secure and efficient functional rehabilitation solution. 
Experience the Benefits of Isometric Contraction Therapy 
Isometric Contraction Therapy is quickly becoming a popular form of rehabilitation for individuals dealing with conditions from sports injuries to chronic pain. With its numerous benefits, including increased strength and flexibility, improved joint stability, and reduced pain and muscle tension, it's no wonder why this therapy is gaining popularity. Ideal for pre- and post- operative patients or those experiencing pain during motion, this therapy allows you to target specific muscle groups at specific joint angles for optimal results, effectively developing strength and decreasing joint effusion in a pain-free therapy session. 
Elevate Your Outcomes with Eccentric Contraction Therapy
Eccentric exercise, a form of therapy that involves muscles lengthening under force, is highly valued by leading orthopedic and physiotherapy professionals.  QuickHIT offers a unique solution, allowing patients to use a percentage of resistance effort while taking advantage of their strength curve. This approach minimizes injury risk and provides an objective measurement of muscle strength. Eccentric-concentrated strength movements have been proven to be more effective than traditional rehabilitation protocols for ACL (1) and TKA (2), and can provide fast improvements in strength, stability, function, and reduce the risk of re-injury. Eccentric contractions also help organize scar tissue formed after injury, making muscles and tendons stronger and more efficient, while requiring minimal energy, improving blood flow and stimulating collagen production.